Who are we? We are creators of high-quality custom stationery, family owned and operated in Melbourne, Australia. We are custom packaging manufacturers devoted to manufacturing stylish and functional promotional office stationery and custom packaging products, tailored to meet the needs of your business!
Keen to know more?   We're experts in:
So, what can Sagamore do for your business? Sagamore will work with you to create products that are customized to your needs. Our goal is to help you promote your brand, build your customer base, and generate revenue.  You can be assured that your products are manufactured in high quality, eco-friendly environment.
Here are some popular examples:
Branded diaries      We're industry leaders in customised school and company branded diaries.  We print your logo onto the front cover in our purpose-built screen printing and digital printing rooms.  We bind the pages and pockets to create the finished product.  Your 100% customised corporate diaries will be packaged and delivered in no time!
Lord of the ring binders (and folders) We also specialise in producing custom ring binders.  Keep your team organised by keeping notebooks and important papers together, whilst also promoting your business. Like all our products, our binders and folders are designed to your unique specs.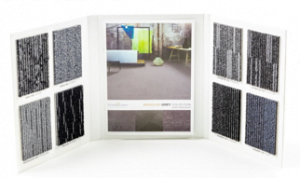 Sample books Sagamore produces point of sale stationery, such as floating floorboard, fabric and carpet sample books. These have proven to be hugely valuable for flooring retail companies, enabling their customers to see and touch examples of flooring they are looking to buy, a vital step in the decision-making process!