After a year which presented significant challenges in being able to market and promote your brand due to lockdown restrictions preventing group gatherings and face to face interactions, 2021 is expected to be a more crowded market than ever.
How are you going to make sure that your brand stands out and grow your business into 2021 and beyond?
1 Get Social
If a pandemic wasn't enough motivation to get your business on social media, now is the time to do so.
With a whopping 71% of Australians active on social media, you could be missing out on these potential sales.
During lockdown, the only option for many businesses to continue operations was going online, as social media created a platform to continue offering and advertising their products.
With this came a huge increase in social media usage for consumers, and two thirds of these people say they will continue using social media to the same extent after lockdown.
People have never been more confident to make purchases online, so tapping into this will increase sales for your business, as well as creating a deeper engagement with your consumers and strengthen brand loyalty.
Social media creates the ability for customers/users to 'share' your offerings, and gets people talking about your company.
Without social media, you are missing out on a huge portion of the market that could be the key to major growth.
2 Go Green
Sustainability matters.
Companies that can show they are leaders in recycling and ethical methods of production will remain relevant and potentially gain an edge over rivals.
The Natural Marketing Institute found that a huge 58% of consumers consider the company's environmental impact before making a purchase. This could be a massive influence in the decision making process when a consumer is weighing up which company to purchase from.
Not only will a sustainably conscious company be favoured by 58% of consumers, but participating in creating an environmental change will encourage others to follow suit, creating a more sustainable environment for the future.
While many sustainability practices can be expensive at first, many businesses have found that their new practices have led to increased profits and paid off in the long run.
As a business, consider what changes you can make to become more environmentally friendly.
Even a small change could set you apart from your competitors.
At Sagamore, recycling and reusing our raw materials is one of our primary objectives. We work with a lot of paper, cardboard and plastic, so we make every effort to ensure that these materials are recycled or re-used in the best possible way.
3 Encourage customer reviews
Having a range of customer reviews online means that potential clients will feel confident in purchasing from your brand.
When someone wants to purchase a product, they will often compare their options between competing companies to select the best option for them.
At this point in the decision-making process, what other customers are saying about a product or company could determine their final decision.
92% of customers hesitate to purchase a product with no reviews, so it is crucial to have honest, positive reviews about your brand visible to your potential clients, whether this be on your website, social media, or wherever your audience is looking.
4 Reward Loyalty
Loyalty reward programs encourage repeat purchases, and create a positive association between customers and your business, giving people a reason to choose you, over anyone else.
A new customer can cost 5 times more than a repeat customer, so making an effort to maintain your regular clients will pay off.
What your loyalty program will look like depends on your business.
You will have seen coffee shops offer one free coffee after 10 purchases, or fashion brands offering 10% off your next purchase.
Make sure your loyalty program is relevant for your customers and what you are aiming to achieve.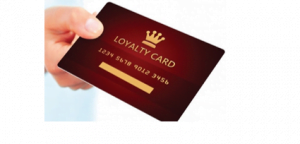 5 Promotional Stationery
Promotional products are a proven method of successful marketing as it gets your brand name inside the minds of consumers.
94% of recipients of a promo product still remember the company that gave them the product after 2 years. With an advertising span that long, it'll be hard for clients not to think of you.
Custom printed stationery is a great way to assist employees in staying organised while increasing your brand exposure and recognition.
Get your brand into the public domain, and into the minds of potential customers by having a product that your employees and customers will use everyday, and take with them from job to job.
An example of a promotional stationery product that we (as a leading promotional stationery company) have found to be extremely popular and successful, is a custom diary.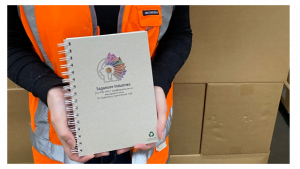 Every year, we provide thousands of corporate diaries, binders, and certificate holders for companies to promote their brands.
If you are interested in taking advantage of this refined style of advertising, we would love to hear from you! Contact or enquire online here.